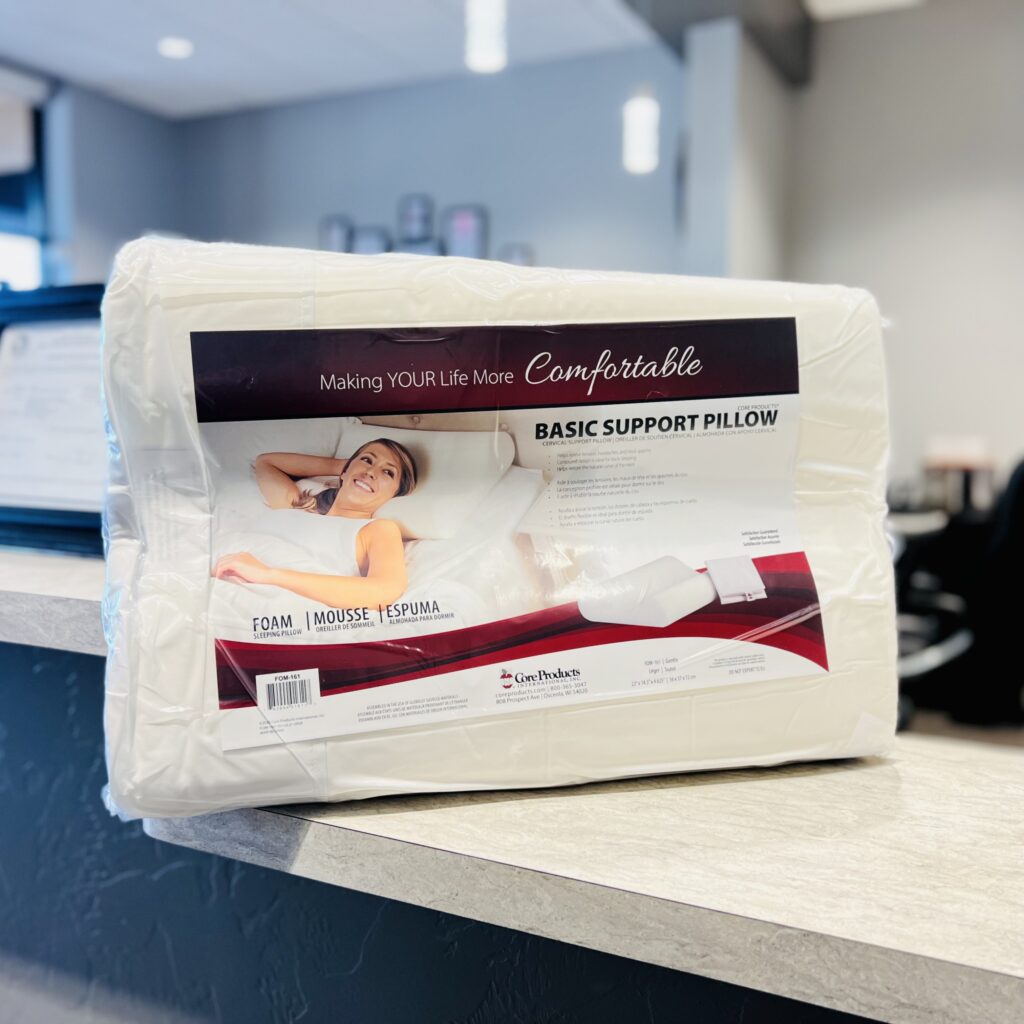 The Basic Support Pillow helps relieve tension, headaches, and neck pain by helping restore the natural curve of the neck.
For a comfortable night's sleep, this pillow is designed with two lobe sizes to provide support options for different sized sleepers.
The contoured design offers two levels of support and is ideal for back sleepers.
Basic Support Foam Cervical Pillow is available to purchase in our office: